Frequently Asked Questions
[Effective August 24, 2020]

_ _ _ _ _
♦ What are Patreon Donor Tiers?
Tiers represent your level of donation and the benefits you receive from us at that Tier level. You can subscribe to a Tier only through our fundraising platform at www.patreon.com/ClimateChangeVI. Subscribing to the appropriate Tier is the only way to purchase advertising on our site or to receive the exclusive gifts, benefits and content listed for each Tier. You can view a summary of our Tier system through this link.

♦ What are ClimateChangeVI.org (CCVI) Patreon-donor ads and how are they tied to my donation?
Our website ads, patron and commercial credits (videos) are our way of publicly thanking you for your support of community environmental education for all ages. Our island nature content is circulated through various social media sites several times a week leading viewers back to our website … and your ad or patron credit. Your ad exists on our site for as long as your donor subscription (Tier) continues. Tiers are billed monthly, with an option to purchase annually.
BLOCK AD SIZE: 615px wide x 400px high
BANNER AD SIZE: 1220 px wide x 260 high
~ ♦ ~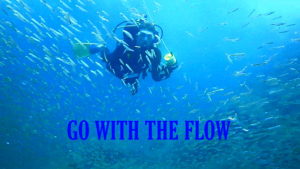 ♦ What is the best content for my ad or commercial?
Your existing display ads and commercials used elsewhere can be incorporated as your CCVI ad. You may want to keep in mind that our website specializes in education and awareness for all ages about Mandahl Bay's and the Virgin Islands' massively diverse Eco-system. Your support contributes to these educational efforts as well as research. Short congratulations, messages of encouragement and best wishes or Eco-quotes work well as soft-sell branding opportunities. Do what you feel is best for your brand without violating our Ad Content Terms of Service.
~ ♦ ~
♦ What if my business or service is not directly tied to the environment? Can I still promote my brand?
Simply put, the answer is "Yes". Our audience is made up of all demographics of Virgin Islands residents who have needs for all kinds of consumer products, services and information.
~ ♦ ~
♦ How is my donation used?
Camp Umoja is a center of excellence for environmental learning and recipient of the EPA Environmental Quality Award for Education. The camp's Environmental Heritage Researcher and Promoter, Karl Callwood, is also a 2017 EPA Region 2 Environmental Champion Award recipient. We have many environmental exposure programs for youth and adapt our lessons plans to suit our changing and evolving environment.
We try to put as much of your donation as possible directly into activities that positively expose our youth to our environmental heritage.
• Approximately 65% (less banking costs and fees) is budgeted to support environmental heritage research, permits, citizen scientist activities, Eco-education and documentary programming, CCVI's Science, Education, Exploration and Research (SEER) program, various youth outreach programs; and to stipend instructors, safety personnel, research assistants and research contracts for the former;
• 35% directly supports Camp Umoja infrastructure (building maintenance, construction, grounds-keeping, miscellaneous activities, general administration, etc.).
~ ♦ ~
♦ Is my donation tax deductible?
Please talk to your professional tax consultant to be certain of your tax options and status. Upon request, Camp Umoja will send you a donor letter, listing the amount of your donation. Camp Umoja, the Environmental Rangers and its products and services are part of Djabana's Kuumba Campgrounds, Inc., a Virgin Islands registered non-profit.
~ ♦ ~
♦ Only two ad sizes are listed. Are other ad sizes available?
Think of our display ads as our public way of saying 'Thank You' for your Patreon-based donation. They also tastefully show the community what an awesome civic member you are. We only have two ad sizes available because we prefer to spend our efforts (and donations) in the environment rather than constantly administrating website changes.
~ ♦ ~
♦ How do I submit an ad for your site?

Instructions for Emailing your ad are included in the Welcome Message you'll receive upon signing up for a qualifying Patreon donor tier.
~ ♦ ~
♦ Can viewers click on my ad and go to my company website?
Yes. We can attach a link to your display ad that will send viewers who clicks on the ad to your website or service. We reserve the right to notify viewers that they are being taken outside of our website and to another server. We require that you do not link your ad to third-party trackers, sites or services prohibited under our Ad Content Terms of Service.
~ ♦ ~
♦ Can you create my ad?
Yes, we can … time permitting. We can create a simple environmentally-oriented display ad for you using our own images taken during wildlife research activities. Think of these ads as similar to the generic ones a printer creates for you in a dinner-dance book. We give you easy environmental branding, with logo, a message and your contact information. Note that these are very simple branding ads, and nothing complex and polished like you would receive from a professional advertising agency or graphic design company. We also do not have the ability to go back and forth proof-reading or making multiple changes. We can do one proof read and one substantive change with one additional proof-read (excepting typos).
• When asking us to create an ad for you, please consider that most of our time is spent outdoors and working with youth. This slows our ability to produce ads right away and you can expect at least a two to four week 'creative service' delay for ad placement.
~ ♦ ~
♦ Can I change my ad content during the contract?
Yes, but we ask that you do so no more than once a month because we do not have administrative staff to perform full time ad management. We also require two weeks notice for each ad change done in this manner.
~ ♦ ~
♦ Can I purchase an ad for just one month?
Because of the administration personnel requires and management costs associated with short-term ad buys, we only allow short-term ads for promoting other non-profit organizations' special events and activities. Short-term placements are for up to 60 days only. This category is specifically for activities such as fund raising concerts, dances, fashion shows, social activities, etc. and is provided gratis.
~ ♦ ~
♦ Can I send you a GoogleAd or similar?
We service a large number of youth viewers and individuals who visit solely for environmental education and entertainment. As such we have elected not to utilize data collection or individual tracking services on our website. Pay-per-Click/View ads gather and collection information beyond our control and thus we do not permit them either. We apologize for any inconvenience caused by placing the privacy of our visitors first.
~ ♦ ~
♦ Are any types of advertising prohibited?
Yes, we prohibit certain types of advertising and those that redirect visitors to prohibited forms of advertising. Placement of your ad or commercial on our site or in our products constitutes agreement to our Ad Content Terms of Service.
YOU MAY NOT:
• Advocate discrimination, hatred, racism, sexism, violence or disobedience of the law;
• Promote or encourage adult sexual activities or sexual aid products [approved health and human services organizations, agencies and businesses targeting healthier social practices are allowed but ads must be authorized by our editors];
• Insert texts or links into your ad that redirect or mislead viewers to sites with content prohibited under our rules.
~ ♦ ~
♦ Can I visit Camp Umoja and the ClimateChangeVI.org studios to see my investment at work?
Of course! We welcome you with open arms to witness the work being performed with the help of your donation. As a donor, simply make an appointment with us and we will be glad to give you a complimentary personal tour of our facility and the neighboring Mandahl Bay Eco-system. You may also be able to sit in on some of our studio shoots for media-casts.
~ ♦ ~
♦ Can I name a youth project or campsite facility?
Yes. For some of our Tiers, you can get your name on various projects or campsite facilities such as cabins, learning centers, agricultural plots, equipment, research projects and more. An appointment will be made for you to chat with camp Directors about your branding choices on the camp site.
~ ♦ ~
♦ Can I donate anonymously and/or without advertising?
Yes. Contact us to arrange your private and confidential donation. We can keep you updated on how your funds are working by Email or you can follow the progress of all of our projects on-line.
~ ♦ ~
♦ When my Tier donation expires, how do I donate again?
Tiers automatically renew monthly and are billed to the credit card you provided when donating. Please go to www.patreon.com/ClimateChangeVI.org to research re-billing options for changing and cancellation.